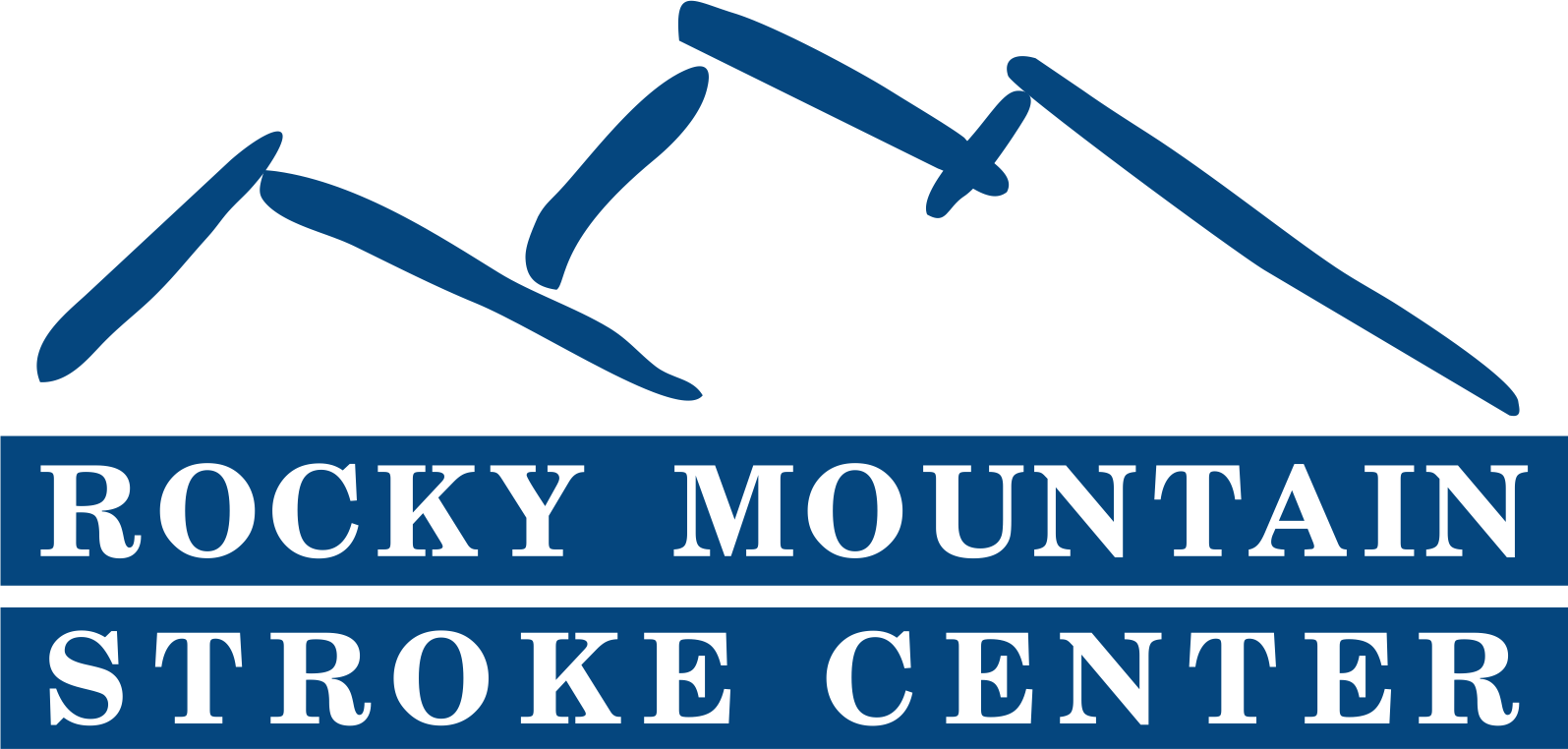 "Where recovery continues..."
Rocky Mountain Stroke Center
Information. Rehabilitation. Support.
For a downloadable/printable list of current programs with scheduling and pricing,

click here

.
​
The programs we offer here at the Center are designed to challenge and support survivors
at any place in their individual journey. Most of the programs are offered in a group environment
that provides social interaction as well as lots of encouragement and inspiration!
To enroll in a class or if you have questions about any of these programs,
feel free to contact us.
Aphasia is an impairment of language, affecting the production or comprehension of speech and/or the ability to read or write. Aphasia is always due to injury to the brain-most commonly from a stroke. Aphasia Class is an entry level class led by a board certified speech-language pathologist targeting word finding, understanding, and social connection to others with aphasia.
Brain Fit Music Therapy
​
Brain Fit Music Therapy is led by a board-certified neurological music therapist, who helps stroke survivors enhance movement, verbal expression and processing through music exercises and activities.

The classes are interactive and fun; they may include singing, tapping a foot, shaking a maraca or banging on a drum. No musical talent is required!
Cognition, or the way we think and process information, is often affected by stroke. Cognitive Class is an entry-level class led by a board-certified speech-language pathologist targeting thinking skills and compensatory strategies, including activities for memory, organization, planning, attention and problem solving.
Advanced class targeting high-level reasoning and problem solving, thought organization, real-life communication scenarios/group presentations, prospective planning and sequencing, social interactions and relationships, and skills to increase confidence in various communication environments. Led by a licensed Speech-Language Pathologist.
Reading and Writing Class
Cognition, or the way we think and process information, is often affected by stroke. Cognitive Group therapy is led by a board-certified speech-language pathologist to help stroke survivors​ improve cognitive skills such as memory, organization, planning, time management, and problem solving, using strategies and tools to increase independence.
Individual Session
Individual sessions at the Center can be used for skill-building in areas that help improve speech and cognitive functioning. The skill-building programs that are used are all based on techniques pioneered by speech therapists and are clinically proven to help clients improve speech, cognition, and language.
Individual sessions can also be used for counseling to help learn about stroke, strategies for coping, and emotional regulation. Counseling is offered to both stroke survivors and caregivers/family members.
Just Guys' Group
​
The "Just Guys" group is a group of guys that is understanding and meets to encourage each other, share experiences, ideas and advice, and gain perspective from fellow stroke survivors along the journey to a "new normal".
Not only do the guys talk about things they have in common with each other, but the group also provides an educational and social experience where they go on outings and participate in community events.
​
Chair Yoga
Find your calm in this adapted chair yoga class for stroke survivors. Relax while you increase your mobility and practice stretching. Participants will also focus on different breathing techniques that awaken your body and your spirit! This class is open to all survivors and no previous yoga experience is needed.



This class is offered seasonally in fall and winter.
Please call the office to check for the next scheduled round of Yoga classes.
​
Physical Therapy
Continued physical rehabilitation can help stroke survivors to maintain the status quo without losing the progress they worked so hard to achieve, and it has also helped them continue to improve. Our rehab classes are supervised and led by a licensed physical therapist who specializes in physical therapy related to neurological disorders.
​
Please note that all new PT clients will require a one-time PT evaluation to ensure we can provide the appropriate level of therapy needed.
LiteGait Therapy
LiteGait® is a gait training device that simultaneously controls weight bearing, posture, and balance over a treadmill. It provides proper posture, reduces weight bearing, eliminates concerns for balance, and facilitates the training of coordinated lower extremity movement. Its unique harness allows for the progression weight bearing and also allows the clinician to manually assist the legs and pelvis to achieve proper gait patterns. LiteGait can lift clients of all sizes from sitting to standing and assists with gait training in a fall-free environment and is available by appointment. As with all physical therapy, a

one-time PT evaluation is required prior to scheduling an appointment.
Young Stroke Survivors Group
Young stroke survivors are looking for others who have been impacted by stroke, something most people associate with their grandparents, not themselves. This group is designed for people who had a stroke under the age of 55. In this group, there is laughter and joy interspersed with occasional moans and groans as we challenge survivors to reach new heights, break records, and set higher goals.
We are here to prove recovery never ends, that the brain can heal, and no one is alone in this journey.



There is a Young Stroke Support Group at RMSC in Littleton, for specific meeting times, here is our

support group list

!
Stroke Support Groups
​
These groups are designed to provide community-level rehabilitation services to stroke survivors and their caregivers/family members. These groups are great for learning more about stroke recovery, building a community of support, and sharing resources and strategies.
We have several stroke support groups with breakout sessions for caregivers, for specific meeting times, here is our

support group list

!
This group is an opportunity to meet with other caregivers and receive the support and encouragement that is unique to your individual journey through stroke.



Drop-in's are welcome.

There is a Caregiver Group located in Aurora, Arvada, Lafayette, and Littleton. For

specific meeting times, here is our

support group list

!