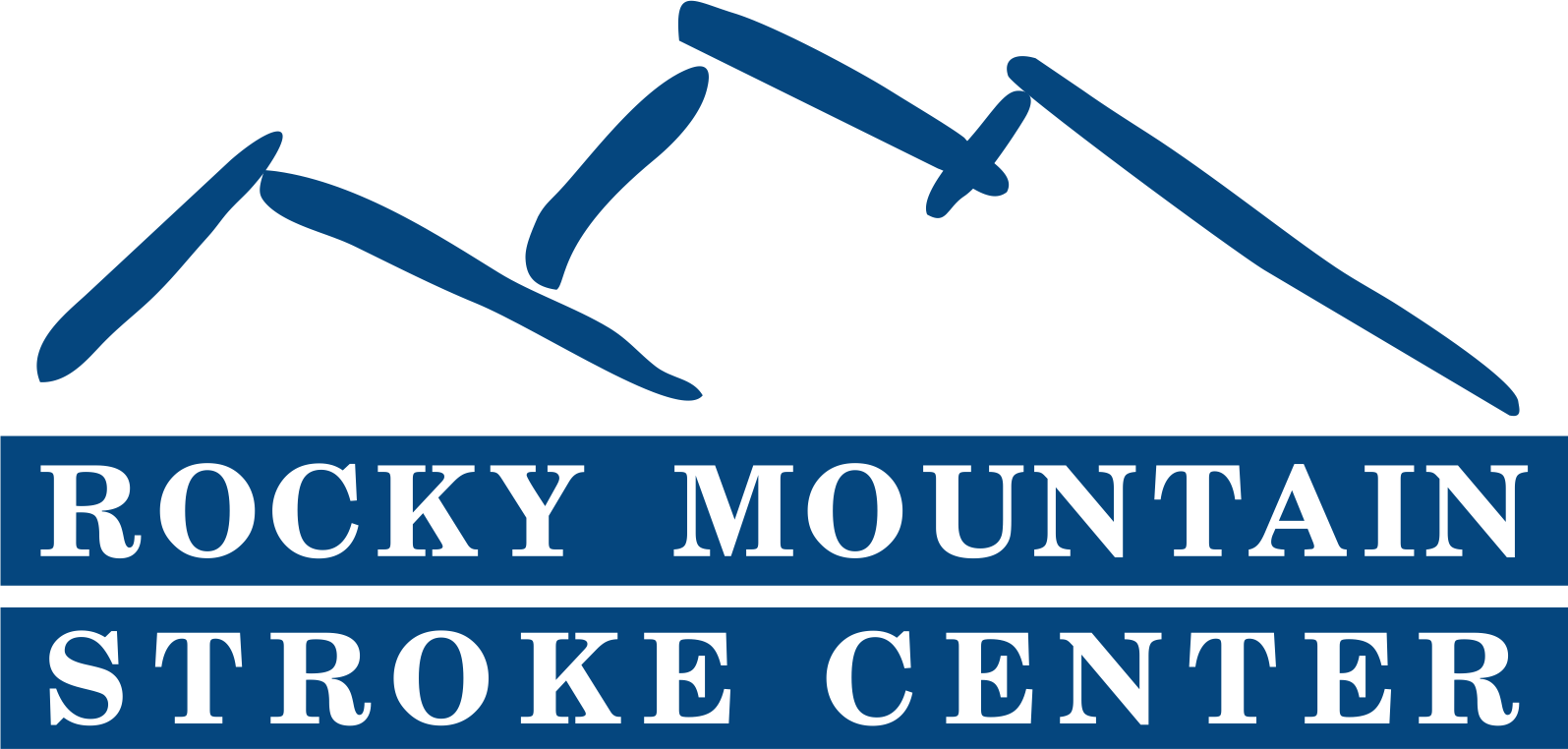 "Where recovery continues..."
Rocky Mountain Stroke Center
Information. Rehabilitation. Support.
Carly Lancaster, LCSW
Co-Executive Director
Licensed Clincal Social Worker
Carly grew up in Missouri, where she earned her Bachelor's degrees in Social Work and Human Development and Family Sciences. She completed her Master's of Social Work at the University of Denver, concentrating on Health and Wellness and Animal-Assisted Social Work. Carly is a Licensed Clinical Social Worker and Co-Executive Director at RMSC. She is involved in developing and overseeing hospital partnerships and programs, fundraising and grants, leading support groups, and facilitating individual counseling and more. Carly enjoys quality time with her partner and dog Samu and loves to sing, travel, and see live music.
Lindsey Robison, LCSW




Co-Executive Director




Licensed Clinical Social Worker
Lindsey was born and raised in small town Iowa. She earned a Bachelor's degree in Psychology from Colorado State University in 2013. In 2018, Lindsey completed her Master's of Social Work at the University of Denver concentrating on Mental Health. Lindsey is a Licensed Clinical Social Worker and stepped into the Co-Executive Director role at RMSC in April of 2022. Aside from her administrative duties, Lindsey facilitates stroke survivor/caregiver support groups and individual counseling sessions. She has been involved with the Center's graduate level intern program and plays a pivotal role in planning and organizing agency events. In her free time, Lindsey enjoys spending time with friends and family and her two dogs. She also enjoys seeing live music, camping, hiking, and traveling.
Hamilton Rech, LSW


Licensed Social Worker
Hamilton is originally from Portland, Oregon, and completed an undergraduate degree at the University of Washington. He is a Licensed Social Worker and board certified Behavior Analyst, and holds Master's Degrees from Metropolitan State University of Denver and Southern Illinois University. Outside of the Center, he enjoys fishing, camping, snowboarding, and exploring the city and mountains.
Chelsea McCann, MSW


Social Worker
Chelsea grew up in Vermont, but has lived all over New England and earned her Bachelor's degree at Colby College in Maine, where she majored in Psychology with a Neuroscience concentration. She is completed her Master's of Social Work at University of Denver, concentrating in Health and Wellness and Animal Assisted Social Work. Outside of work, Chelsea loves spending time with her rescue dog, reading a wide variety of books, and being outside in the Colorado sunshine!
Linda Veres


Office Manager
Linda has been in Colorado since 1962, coming from Kansas. Linda has been in this role for over 11 years. She will often have the answers to any question and is the first friendly face seen at the front desk when coming to The Center! Linda is a caregiver for her husband who has had a stroke and also has MS.
Esther Fretz, PhD


Volunteer Consultant
Esther has a wealth of experience from her years as Executive Director of the organization. While she is retired from her position, she continues to stay involved as a volunteer consultant to the team of staff.
Rehabilitation

Therapists
Michele Harrison, PT
Physical Therapist
Harrison PT Services
Stephanie Barnard, MS, CCC-SLP




Speech-Language P

athologist
Taylor Neuro Specialists
Michele is a Licensed Physical Therapist that graduated Cum Laude from Boston University in 1985 with a Bachelor of
Science in Physical Therapy. Her work focuses on neurologic disabilities, in particular M. S., Stroke, Parkinson's, Movement Disorders and Chronic Pain. She is certified in Aquatic Therapy rehabilitation, Watsu techniques, Jahara Techniques, Ai Chi, Bad Ragaz, Halliwick techniques, and Wheelchair and Seating assessment. At the Center, Michele has led the Physical Therapy and Warm Water Pool Therapy classes and facilitated individual LiteGait sessions for over 8 years.
Stephanie is a bilingual certified speech-language pathologist and holds a CO license in Speech Pathology. She earned her Bachelor's degree in Communication Sciences and Disorders from Florida State University and a Master's in Speech Language Pathology from Portland State University. Stephanie has extensive experience in various acquired speech, language, cognitive and swallowing disorders including aphasia, dysarthria, apraxia, dysphagia, cognitive communication and expressive/receptive language impairments. Stephanie is also certified in neuromuscular electrical stimulation to treat various swallowing disorders that can result from acute brain injury or neurodegenerative diseases.
Cynthia Taylor, MA, CCC-SLP, CBIS, NCCDP
Speech-Language Pathologist
Taylor Neuro Specialists
Cynthia graduated with her Master's degree from the University of Cincinnati in 2009. She is driven to learn as much as possible about evidence-based practice in neurological recovery, with certifications as a Brain Injury Specialist and a Dementia Practitioner. In her spare time, you can find her on the hiking trails or on her bike, reading a good book, or spending time with her fiancé, four daughters, and her two dogs.
Taylor Seitz, MA, CCC-SLP, CBIS, NCCDP
Speech-Language Pathologist
Taylor Neuro Specialists
Taylor graduated with her Master's degree from the University of Northern Colorado in 2014. She strives to help those in need, whether humans or animals. Her own family and clinical experiences make her passionate about swallowing and neurodegenerative diseases. She is a Certified Brain Injury Specialist and Dementia Practitioner. In her free time, she loves to spend time with friends out in nature hiking, skiing, traveling and riding horses or cuddling up to her cat, 2 dogs and chickens.
Sarah Hallgrimson, MM, MT-BC
Neurologic Music Therapist
Rehabilitative Rhythms
Sarah completed her Bachelor's in music at University of Montana and a Master's degree in Music Therapy at Colorado State University. Prior to becoming a music therapist, Sarah was an active classical violinist playing with three Montana symphonies, one where she held the position of concertmaster, and taught private lessons. Sarah has experience working with individuals of all ages and abilities. During her graduate program she helped facilitate a movement group for stroke survivors and more recently she co-treated with a physical therapist, addressing gait, balance, and cognition in adults with stroke and Parkinson's.